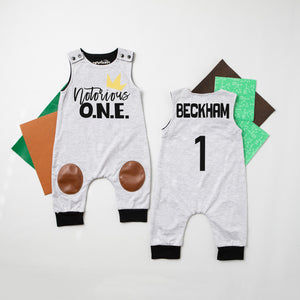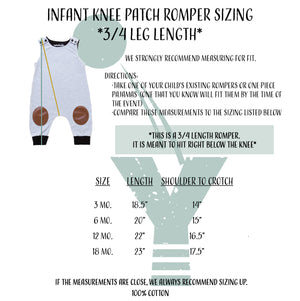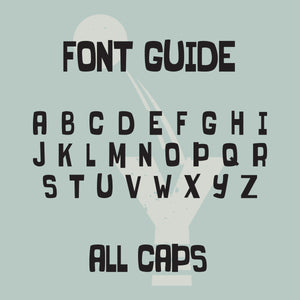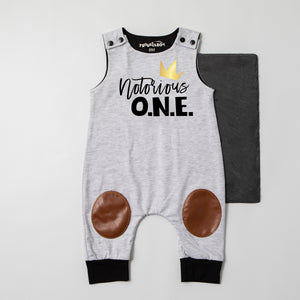 The Notorious birthday Romper! This adorable sleeveless 3/4 length romper is the perfect addition to your wild one's first birthday!


Matching Family Shirts are Available HERE

* Available in 3-month, 6-month, 12-month and 18-month sizes.
* Snaps at each shoulder for easy on and off. Please note there are no snaps at the leg, to change a diaper the romper will need to be unsnapped at the shoulder.