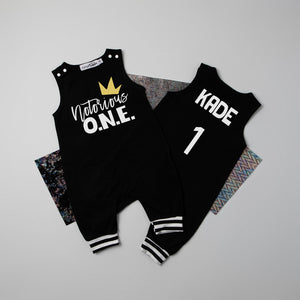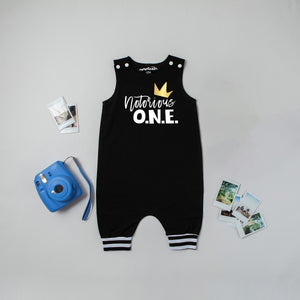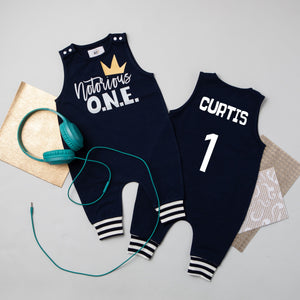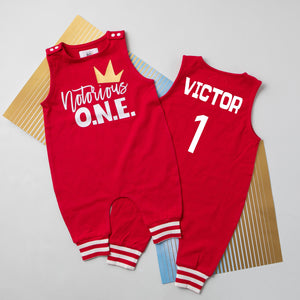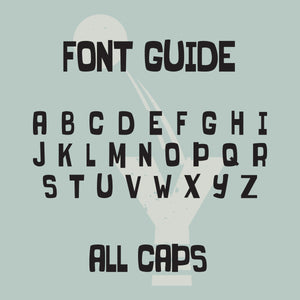 1st birthday Romper!   This adorable romper is the perfect addition to your little one's first birthday!
Matching Family Shirts are Available HERE


* Available in 6-month, 9-month, 12-month, 18-month and 24-month sizes.
* Romper with striped cuffs that hit just beneath the knee
* Snaps at each shoulder for easy on and off. Please note there are no snaps at the leg, to change a diaper the romper will need to be unsnapped at the shoulder.


Love!
Super fast shipping! Awesome customer service also! I ordered the wrong size not paying attention before I submitted my order, and I was able to easily get ahold of them and they switched my size for me right away!
I love the romper! It is amazing quality and I can't wait for my little guy to wear it at his party! 🖤
I can't believe I've already received this romper!! An hour after I placed the order it was sent to me. This shocked me because it's a personalized item, even items I've ordered that aren't personalized haven't been sent to me that quickly. The romper is everything I expected and can't wait for my little boy to wear it!! I am more then happy with this seller!! I would definitely order from here again. Thank you so much
This romper is so cute! The quality is amazing, the cut outs are perfect and it's the perfect little birthday outfit.
Super cute!! Perfect for my sons first birthday shoot!
I can not believe how quick this came. I ordered on the 21st and received the 25th. I was blown away. Especially for a custom item. They even took the time for beautiful wrapping AND A HANDWRITTEN NOTE TO MY SON FOR HIS FIRST BIRTHDAY. He can't read yet but this momma can and I'm so touched by the little bit of love they added to their product. I will absolutely order again in the future. Thanks for making my morning!