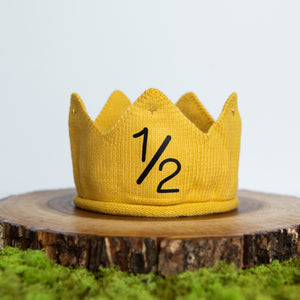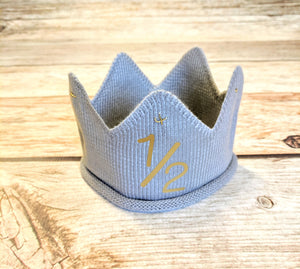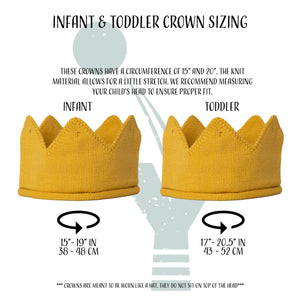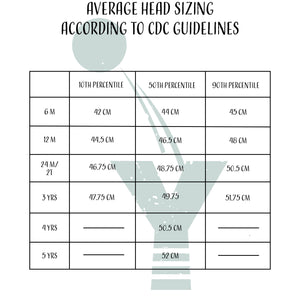 The perfect way to top off your wild one's half birthday. This super soft crown will be comfortable enough for your little one to play in all day long!
- Gold crown with Black writing
- Gray crown with Gold writing
You may choose: Plain (just the crown itself with no writing) "half" or "Custom Name" Where you can choose to add your little one's name to the crown.
We recommend measuring your child's head to ensure proper fit. *Please keep in mind that the crown is a knit fabric and will stretch. We recommend these for children with a head circumference of 15"-19" 
This is sooo cute! I sent it to all the other crazy moms lol. Highly recommend. Good quality. Fast shipping.
LOVED this crown. Exceeded expectations. I ordered the larger size and it fit my son comfortably. Super quick delivery & loved the hand written note on the order form inside!
Great little crown! Worked perfect for our theme :)
This is perfect for my sons 6 month photoshoot!! I may have cried when I opened it. So precious!!!
Fantastic little crown. We got gold on grey and it was perfect for our baby's half year. Fit well on his head, he wears a 6-12 hat comfortably and 3-6 tight.