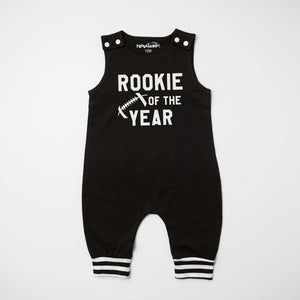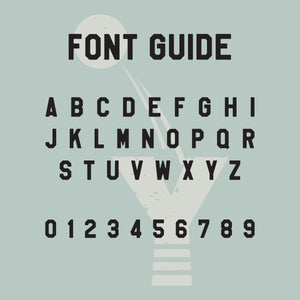 For your future NFL star! Let them know who this years rookie is!

* Available in 6-month, 9-month, 12-month, 18-month and 24-month sizes.
* Black Romper with black and white cuffs that hit just beneath the knee
* Snaps at each shoulder for easy on and off. Please note there are no snaps at the leg, to change a diaper the romper will need to be unsnapped at the shoulder.


You may choose to add a child's name and the number "1" to the back of the romper. (If you select the front and back option, please remember to add the name you'd like to the "Personalization" box). The name and the number "1" automatically come together with the front & back option. If you do not want one or the other, please let me know in the "Notes to Seller" section.
If no name is wanted please put "none" in the box.