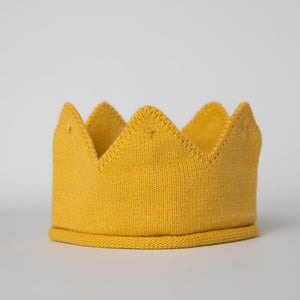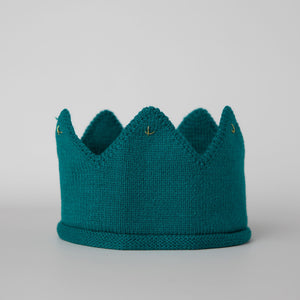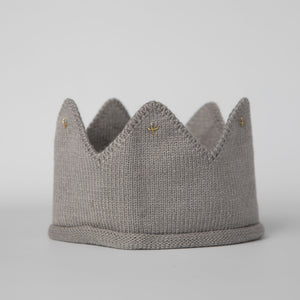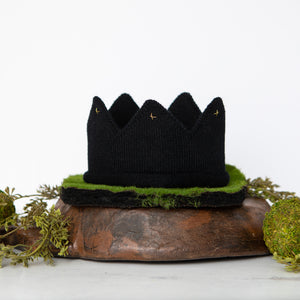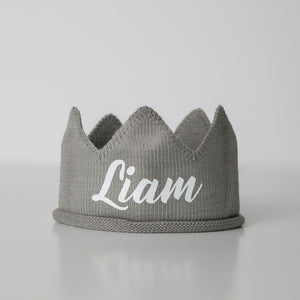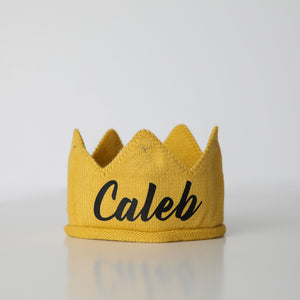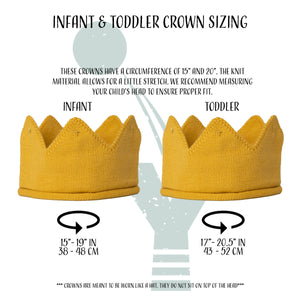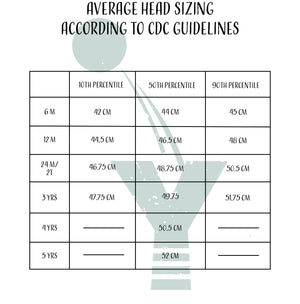 This super soft crown will be comfortable enough for your little one to play in all day long! You may choose from 4 colors (Gold with black writing, or Gray, Teal, Red with white writing) We also offer different styles.
You may choose: Plain (just the crown itself with no writing) "One" or "Custom Name" Where you can choose to add your little one's name to the crown.
We also offer a Pink crown with gold glitter writing in a separate listing. 
We recommend measuring your child's head to ensure proper fit. *Please keep in mind that the crown is a knit fabric and will stretch. We recommend these for children with a head circumference of 15"-19"