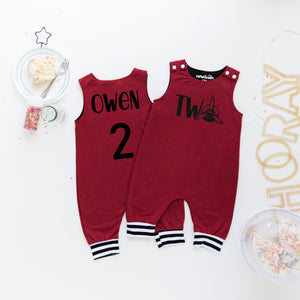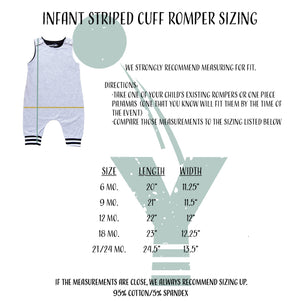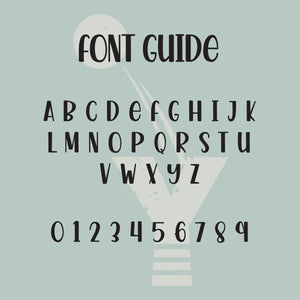 The perfect romper for your little one who LOVES airplanes!

* Available in 12-month, 18-month sizes.
* Your choice of Gray or Crimson Red Romper with black and white cuffs that hit just beneath the knee
* Snaps at each shoulder for easy on and off. Please note there are no snaps at the leg, to change a diaper the romper will need to be unsnapped at the shoulder.


Choose whether you'd like your little one's name on the back or a front only design!