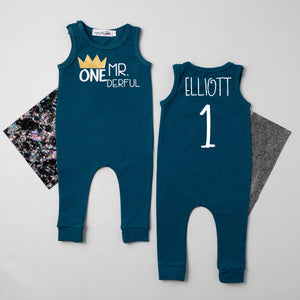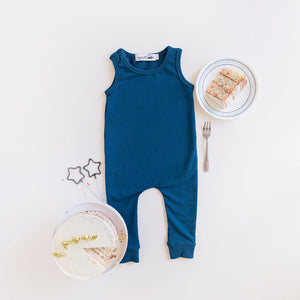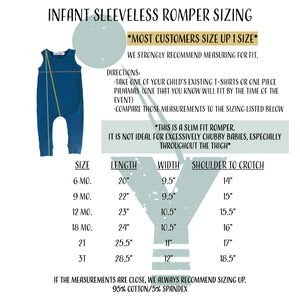 1st birthday Romper! This adorable romper is the perfect addition to your wild one's first birthday!
* Romper is a full-length romper.
* Snaps at one shoulder for easy on and off. Please note there are no snaps at the leg, to change a diaper the romper will need to be unsnapped at the shoulder.