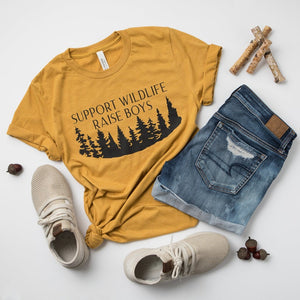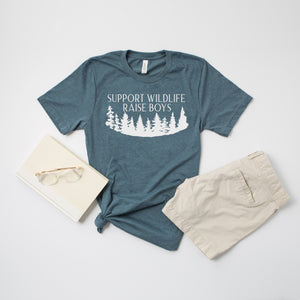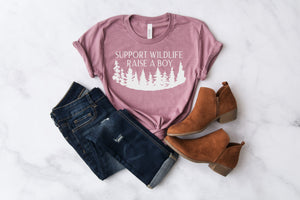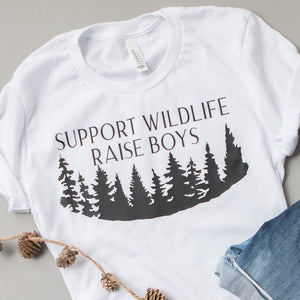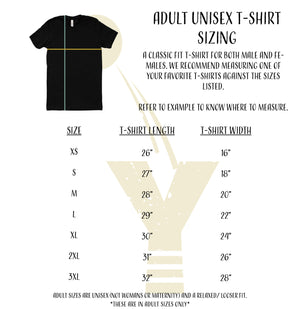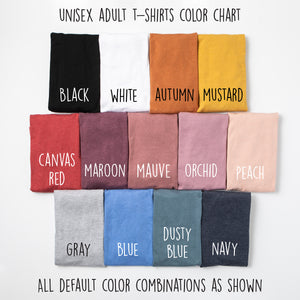 Controlled chaos is what it's like raising trouble boys.
We've taken our Northwest roots and paired it with a signature forest tree line to create a fun and comfy shirt just for the Mama's of little wild ones. Our "Support Wildlife, Raise Boys" t-shirt is something all parents of boys understand. 
If you have just one boy, we've got you covered. We now offer our "Raise a boy" option available below in the dropdown menu.

Choose From Several Colors:

White Shirt (black design).

Gray Shirt (black design).
Black Shirt (white design).
Blue Shirt (White design).
Dusty Blue Shirt (white design).
Ice Blue Shirt (Navy design).
Mustard Shirt (black design).
Peach Shirt (black design)
There are our default color options but if you are wanting a different color combination, please contact the shop before ordering.

Please note: 
Adult sizes are Unisex (NOT women's) and are a relaxed/ looser fit.

These are in adult sizes only.
Care instructions:

Hand wash or machine wash on gentle cycle only.

Lay flat to dry.