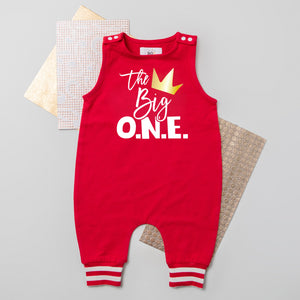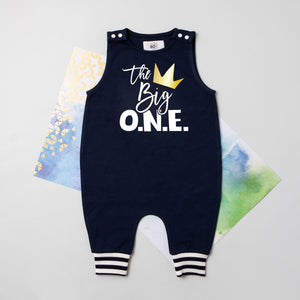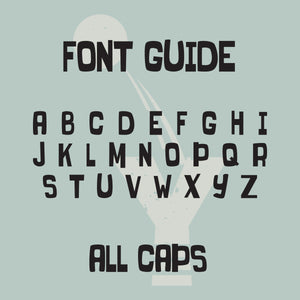 The Big O.N.E. 1st birthday Romper! This adorable sleeveless 3/4 length romper is the perfect addition to your little one's first birthday!

* Available in 6 month, 9 month, 12 month, 18 month, and 2T sizes.
* Black Romper with black and white cuffs.  Navy Romper with navy and white cuffs. Bright Red Romper with bright red and white cuffs. (Cuffs on rompers are meant to hit just beneath the knee)
* Snaps at each shoulder for easy on and off. Please note there are no snaps at the leg, to change a diaper the romper will need to be unsnapped at the shoulder.

Sizing information is available in the photos.
Please check measurements to ensure proper size. The amount of stretch is less than an the average bodysuit. The best way to measure is to take an existing bodysuit and measure from the middle of the shoulder to the crotch area. Compare that measurement to the measurement listed. Make sure to take into account any growth that may take place if you order in advance.

Care instructions:
* Hand wash or machine wash on gentle cycle only.
* Lay flat to dry or dry inside out on low only.