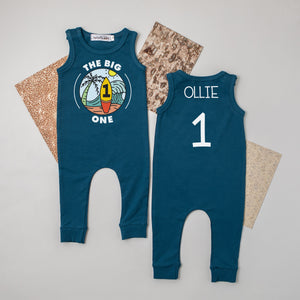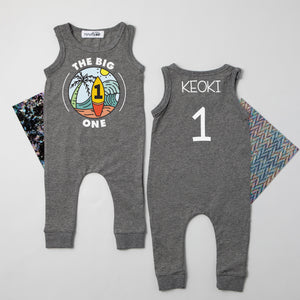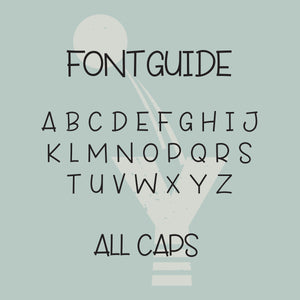 1st Birthday Romper for your favorite Big One

* Available in 6-month, 9-month, 12-month, and 18-month sizes. Also available in 2T and 3T.
* Romper is a full-length romper.
* Snaps at one shoulder for easy on and off. Please note there are no snaps at the leg, to change a diaper the romper will need to be unsnapped at the shoulder.

Sizing information can be found in the second photos.

Based on our other rompers, we believe this romper runs a little small. Please use measurements to ensure proper fit.

Measuring directions:
The best way to measure is to take an existing bodysuit and measure from the middle of the shoulder to the crotch area. Then compare to the measurements listed above. If you are unsure, we always recommend sizing up. Make sure to take into account any growth that may take place if you order in advance.

Care instructions:
Hand wash or machine wash on gentle cycle only.
Lay flat to dry or dry inside out on low only.
Do not use fabric softener or bleach.